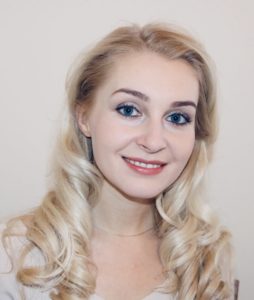 Nina Page is a Counselling Psychologist registered with HCPC and BPS.
.
Eating disorders are Nina's area of expertise and special interest. She has worked in outpatient and inpatient specialist Eating Disorders Services both with adolescents and adults. Her experience of working with people with eating issues and troubled relationship with their bodies at different stages of life has deepened her understanding of the psychological complexities underlying eating disorders.
.
Nina gained experience of working with all psychological therapies for eating disorders recommended by the NICE guidelines: SSCM (Specialist Supportive Clinical Management), MANTRA (Maudsley Model of Anorexia Treatment for Adults), Focal Psychodynamic Therapy for Anorexia Nervosa and CBT-E (Enhanced CBT for Eating Disorders). Nina's specialised insight into differentiated approaches means that she can offer her clients the most appropriate psychological treatment, working collaboratively with them to meet their individual needs.
.
In addition to her degree in psychology, Nina completed a comprehensive 4-year training in a psychodynamic psychotherapy and recently has attended training in Mentalization Based Treatment. Both approaches resonate with her clinical curiosity and wish to discover together with clients what could be hidden "behind the scene" of the symptom, which is blocking their potential.
.
For several years Nina has combined clinical practice with research and academic teaching. Her research has been focused on in-depth understanding of the relationship between an experience of one's own body and a sense of personal identity. Nina is an author of articles published in peer reviewed journals in a field of personality and cognitive psychology.
.
Please note that Nina, alongside practicing privately works in the NHS, therefore she is unable to see clients who have been involved with Oxford Health NHS Foundation Trust.
.
.