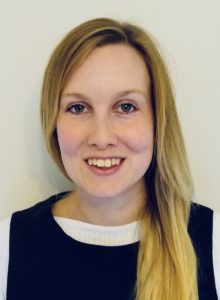 Dr. Rebecca (Becky) Dale is a Clinical Psychologist (HCPC registered), Chartered Member of the British Psychological Society and BABCP accredited CBT therapist.
.
Her clinical experience to date includes work with adults and children across a range of NHS primary, secondary and specialist care services. Becky is passionate about providing holistic, person-centred care that remains true to the evidence base. She has a particular interest in adult mental health and in the crossover between physical and mental health. She works with difficulties including anxiety, depression, low self-esteem, obsessive compulsive-disorder, body image concerns, eating disorders, adjustment to physical health conditions and emotion dysregulation.
.
Becky prefers to practice in an integrative way, tailoring her approach to suit the needs of the individual while holding the evidence base in mind. Her training in Clinical Psychology allows her to draw on a range of psychological models to inform her work, including CBT (Cognitive Behaviour Therapy), ACT (Acceptance and Commitment Therapy), DBT (Dialectical Behaviour Therapy), CFT (Compassion-Focused Therapy) and MBCT (Mindfulness-Based Cognitive Therapy). She also has comprehensive experience of specialist therapies for eating disorders including CBT-E (Enhanced CBT for eating disorders) and MANTRA (Maudsley Model of Anorexia Treatment for Adults).
.
Becky's aim is to work collaboratively with people to develop a shared understanding of their difficulties, alleviate distress and help them achieve their therapeutic goals. She believes a strong and trusting therapeutic alliance is key to effective psychological treatment, combined with specialist knowledge of up-to-date research.
.
Alongside her independent practice, Becky is employed part-time in the NHS. Please note that she is unable to see clients with eating disorders who have been involved with Oxford Health NHS Foundation Trust.