Have you ever thought of working independently? As a result, would you like to manage your own professional calendar to fit with your life choices? Are you looking for Associate Psychologist jobs or for your next psychotherapist associate position?
Talk to Oxford Mind & Body because we are looking for qualified Associate Psychologists and Psychotherapists to join our thriving practice in Oxford. See more information below, and after that, think about how we can help you develop the next stage of your career. If you believe you are a suitable candidate, please send a cover letter outlining how you would complement the team. Send this together with your CV, to contact@oxfordmindandbody.co.uk.
We look forward to hearing from you soon!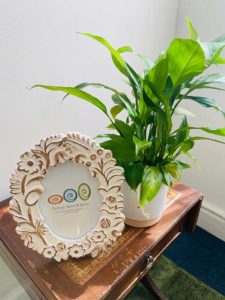 Who are we?
Our small group of experienced independent professionals offer a range of psychological therapies for a variety of conditions. These include anxiety, depression and eating disorders, amongst others. Oxford Mind & Body was established in 2016 and subsequently built a reputation amongst colleagues for the provision of high quality and effective therapy.
In addition, we work holistically with our clients, who are over 16 years of age. Consequently, this helps us understand and address their emotional struggle. Our clients can self-refer. In addition some are referred by their health professionals. Therefore, we aim to liaise accordingly.
In conclusion, clients who finish therapy with us report a meaningful reduction in "distress" levels. As a result they notice improved "inner strength" at the end of our joint work.
We appreciate it takes courage to reach out. Therefore we are keen to offer assessments and therapy at the point of contact. Our experience teaches us that it improves engagement as well as prognosis. We therefore look for kind and competent professionals to join the practice.
Associate Psychologist Jobs in Oxford
Competent: To sum up, Oxford Mind & Body are searching for kind, compassionate, experienced and competent associate psychologists and CBT psychotherapists who are passionate about our field of work.
Face to face: Firstly, the applicants we are most interested in are able to offer face to face therapy from our practice based at the heart of Oxford.
COVID safe: We appreciate the severity of COVID-19 pandemic and we have responded by implementing excellent safety measures. Our associates deliver face to face sessions without the use of masks and with negligible risks to either clients or professionals. We would be delighted to show our facilities and procedures when you meet with us.
Flexible working hours: The role is on a self-employed basis. Availability can be discussed but the ability to contain and engage our clients is essential as associates are paid for sessions delivered and paid by clients and third parties. We are looking for professionals who can offer initial assessments and at least 5 weekly therapy appointments (lasting 50 minutes).
Essential Criteria: All applicants must be HCPC registered (Health and Care Professions Council) or BABCP (British Association for Behavioural and Cognitive Psychotherapies) and have at least one year work experience post qualification.
Knowledge of CBT and good communication skills are essential, regardless of training, and this must be demonstrated at interview.  However, if you specialise in a different psychotherapeutic approach and hold the necessary accreditations (e.g. psychoanalytic psychotherapy accredited by UKCP) do get in touch as we may be able to consider your application on a case by case basis.
Benefits of joining Oxford Mind & Body
We offer full case administration.
All professionals are encouraged to use their full clinical skills
An established peer supervision group is open to all associates. Consequently we focus on reflexive practice and skills exchange
You will also have access to the Lead Psychologist as needed
As a small team we tend to organise regular social events
Flexible working hours
COVID safe premises
Generous rates on a progressive percentage basis
Application process
Please submit a full CV with a cover letter. Include your professional registration number, and explain how you will complement the team. Please send this to contact@oxfordmindandbody.co.uk
Role
Part-time and flexible
COVID-19 considerations: We have responded to the pandemic and implemented safety measures. Should there be another compulsory lockdown we will return to remote working until business are allowed to re-open again.
Associate Psychologist & Psychotherapist Jobs Specification
| | | |
| --- | --- | --- |
|   | Essential | Desirable |
| Professional Accreditations | BABCP or HCPC (or other on a case by case basis) | Ability to work using a variety of psychotherapeutic models |
| Experience | 1 year post professional registration | Experience of working for the NHS or other setting MDT |
| Personal | Competent, kind compassionate and passionate about therapy provision |   |
| Work commitment | 5 weekly face to face therapy sessions |   |
| Remote working |   | Only in the event of a national lockdown |
| Location |   | Oxford |